Take advantage of my 35+ years in the industry as an agent, broker, investor and strong negotiator. 
I have sold 1,000+ of homes.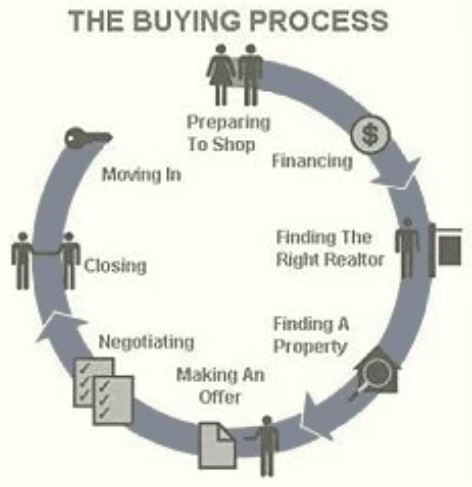 Buying a home is one of the most exciting — and important — moments of your life. Your home is not just the roof over your head, where you live, eat, sleep, play, and raise a family; it's also one of the most important investments you'll ever make. Please refer to the graphic to the left.
I believe that: "You can't live in an RRSP." How true it is. For most people, buying property is the single largest investment they will ever make, not just in their family's lifestyle and comfort, but also in their financial future.
Whether you're a first time home buyer or an experienced investor, I'm highly committed to guiding you through the entire process. There are many important questions to consider when purchasing a home. Avoid time-consuming and costly mistakes.      

In order to protect your interests and assure that you make the best possible decisions, it's important that you have a highly experienced agent on your side who is also an expert in the local real estate market.

As your agent, my focus is on getting you, the Buyer, the best possible home at the best possible price. I will work hard not only in finding you potential new homes to see, but also in keeping you informed of everything that takes place. As your agent and expert in the local market, I will negotiate the best prices and terms for you and answer all of your questions as they arise. I'll be representing you as I am legally and morally obligated to do so. This assures that my expertise in the local market will be used in your best interests during the negotiation process. As a Buyers agent, I will:
Assure that you see all the properties in the area that meet your criteria. Not just those listed on the local MLS, but also un-listed properties that I find through my local contacts and affiliations.
Guide you through the entire process, from finding homes to look at, to getting the best financing.
Make sure you pay a reasonable price or less for your new home. As a real estate expert in this area, I help people negotiate and make home purchase decisions every day.
Answer all of your questions about the local market area. Not just about homes for sale, but about schools, neighborhoods, the local economy and more.
Bernie Bogner will help you finding your dream home and assure your best interests are protected throughout the entire process. Feel free to call or e-mail Bernie with any questions you may have at any time. Fill out this form below and Bernie will get back to you right away.
Request the following report(s) below:
free brand new updates about properties for sale and not offered to the public, yet 

(48 Hour Advantage)



free report matching your search criteria
Testimonial:
I have received excellent advice and service from Bernie. Timing and quality of service have exceeded my expectations and everything is communicated in a professional and timely manner.
Brigitta Baldes, Toronto
To get the ball rolling, all you need to do is fill out the form below or simply get in touch and I will help you find your dream home! When using the form below you are not obligated in any way to list with me.